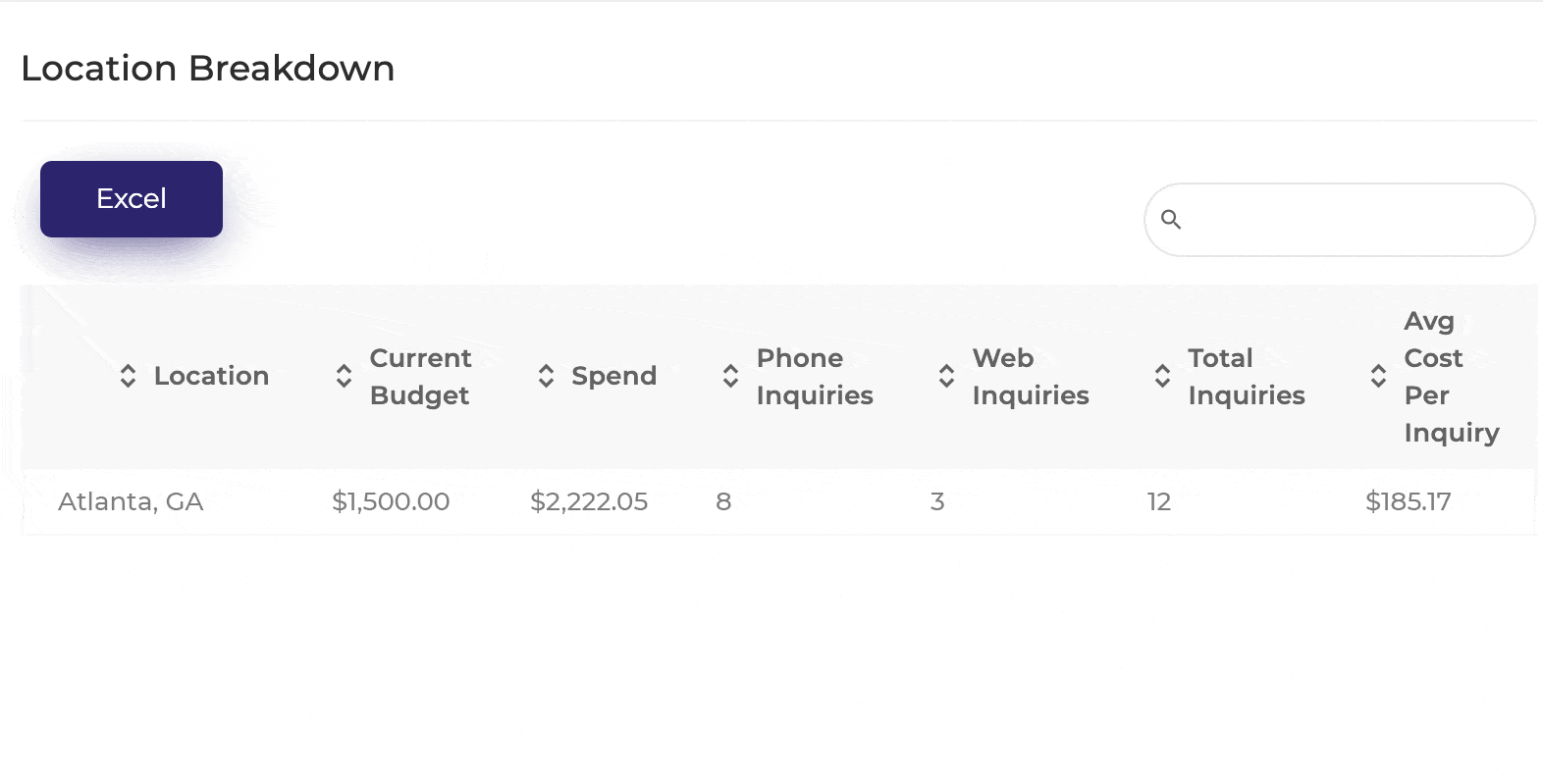 Comprehensive Reporting:
See how your brand is performing — all the way down to individual location metrics — with roll-up and drill-down reporting from our all-in-one dashboard.
Powerful Insights:
Identify trends and opportunities across your brand so you can make valuable and time-saving improvements for your locations.
Guidance and Support:
Grow your franchises with less effort with the help of our multi-level support team.
See which locations are turning clicks into sales with transparent, roll-up reporting, so you can do more of what's working and less of what's not.
Increase local awareness with paid ads and organic posts that will help your franchisees deliver a consistent voice that speaks to ideal social audiences.
Establish authority nationally and trust locally with a complete digital strategy for reputation and review management.
Leverage multiple targeting tactics and creative display ads designed to keep your brand top of mind with your ideal customers.
Centralize your local listings strategy for all of your locations and increase brand visibility.
Rank higher in search. If showing up is half the battle, where you show up is the other half. We improve your ranking in search results by leveraging organic search.
Strengthen your brand identity with our tools built to help you keep your messaging and imagery consistent across all of your web properties.
Attract qualified candidates to your franchise brand at a fraction of the cost of traditional advertising with a custom digital marketing strategy.
Download our Benefits Booklet and learn how Qiigo can boost your business.
An overall increase in site rankings, organic traffic, and lead generation.
Running a successful business doesn't only require you to offer excellent products or services. It's also necessary to get the word out about your business,
Read More »
Brand consistency is powerful. By maintaining brand consistency, a company can project a uniform image across various platforms and at different touchpoints, instilling confidence in
Read More »
Does your franchise company use its client-facing website to attract franchise leads? If so, you're definitely not alone — but you're also missing out on
Read More »
Local Digital Marketing Shouldn't be Hard.
Let us help you build a custom digital marketing solution that will grow awareness of your brand, generate qualified leads, and increase sales across your location network.